Introduction
The Morawski lab studies the adaptive immune response occurring during human inflammatory and autoimmune diseases of the skin and other barrier tissues.
Our approach integrates cellular and molecular techniques including in situ imaging, organotypic culture, and gene editing to understand how T cells reprogram the structural cells of the skin and in turn how signals from the tissue shape the immune repertoire.
We are especially interested in dissecting the immune-stromal networks that maintain homeostasis in the skin and those that are dysregulated during heterogeneous systemic diseases such as scleroderma and lupus.
Research Assistant Member
Peter Morawski, PhD
Research Assistant Member; Principal Investigator, Morawski Lab
View Full Bio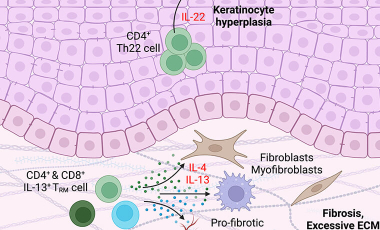 Skin T cell control of skin structural cells
How do T cells control of fibroblast heterogeneity and dysfunction in the skin during scleroderma?
View Project
Related Stories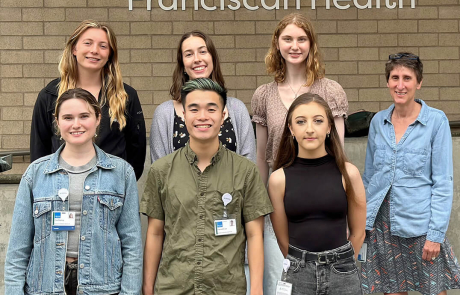 September 28, 2023
Meet BRI's Summer 2023 Interns
Each summer, BRI hosts undergraduate interns from universities across the country. They join various BRI labs and departments to take on research projects with mentorship from our scientists. Meet this year's interns and learn about the exciting projects they worked on.
Read Article