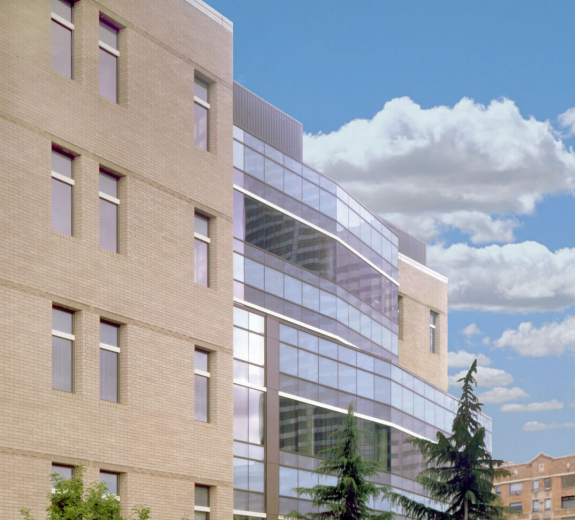 A Heartfelt Thank You: One Scientist Shares How Donors Make an Impact at BRI
Dear BRI Community,
I came to BRI 16 years ago, eager to start my own lab and study inflammation in autoimmune diseases. But securing funds as an early career scientist is difficult. That's because the government, the largest source of research funding, typically funds more established scientists with long track records of research. Thankfully, a transformational gift from one of BRI's generous donors helped get my lab off the ground. That gift paved the way for discoveries that are helping us better understand the cells and processes that lead to lupus and other autoimmune diseases. 
Supporting early career scientists is one of the many ways donors make an impact. I'm one of many BRI scientists whose labs have received foundational donor support, propelling our research forward. This giving season, on behalf of our team, I extend a heartfelt thank you to all BRI donors and share some of the meaningful ways your philanthropy supports our work.
The latest technologies pave the way to new discoveries
Donor funding can play a crucial role in funding new tools and technologies. In my lab, philanthropy has filled a key gap by funding single-cell sequencing for research in macrophage activation syndrome (MAS), a rare but life-threatening complication of lupus and other diseases. Single-cell sequencing allows us to collect huge amounts of information from just a teaspoon of blood, providing infinitely more data to answer questions like how and why MAS happens. 
The value and opportunity of exploratory research
One of BRI's key focuses is to map the immune system, creating a clear and detailed picture of immune cells and processes in health and disease. By looking at both pictures, we can pinpoint differences that help explain how and why we get disease. My team is working with BRI's John Ray, PhD, to screen the entire genome, aiming to find clues into when and why people develop lupus-related kidney disease.
These types of studies can be tricky to fund because large funding sources are often geared toward answering a specific question. That's why we're turning to philanthropy and other sources to fund this project. We don't know where these types of studies will lead, and that's how we make some of the most significant leaps and breakthroughs in science. 
Gratitude for our research participants
I'd also like to thank all who donate blood and tissue samples to BRI's biorepository – one of the world's largest. Your participation fuels countless projects, like Hayley Waterman's research to better understand the immune cells that attack in lupus. Volunteers who donate blood and tissue samples accelerate our progress in turning lab discoveries into life-changing care.
While I share my thanks today, your gifts support BRI every day of the year. We know that our mission to predict, prevent, reverse and cure immune system diseases means as much to many of our supporters as it does to us. Your gifts move us closer to our vision of a healthy immune system for everyone. We wish you a happy and healthy year to come.
Sincerely,
Jessica Hamerman, PhD
Principal Investigator
Director of Academic Affairs
Immuno-what? Hear the latest from BRI
Keep up to date on our latest research, new clinical trials and exciting publications.