Faculty & Scientific Staff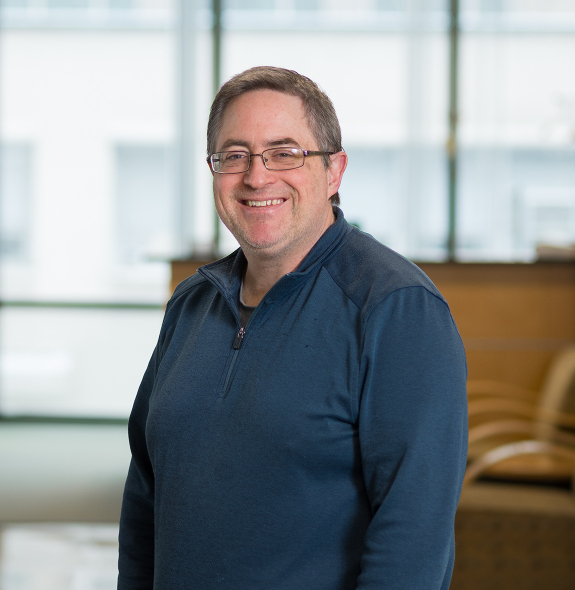 Eddie James, PhD
Associate Member; Principal Investigator, James Lab
James Lab
Background Information
Dr. James received his bachelor's degree in Chemical Engineering from the University of Colorado. He subsequently attended Washington State University, receiving his PhD in Biochemical Engineering in 2001. After completing an internship at Zymogenetics, he joined the Benaroya Research Institute as manager of the tetramer core and is currently a BRI assistant member.
Area Of Research
Dr. James leads several independent research projects related to the role of T cells in autoimmune disease. These projects include a JDRF funded study to investigate the role of protein modifications in the development of destructive immune responses in type 1 diabetes and a cooperative JDRF project aimed at understanding immunologic reasons why some patients with type 1 diabetes rapidly lose all ability to produce insulin while others retain some residual insulin secretion. He also collaborates with Dr. John Piganelli and Dr. Meghan Marre of the University of Pittsburgh and Dr. Chantal Mathieu and Lut Overbergh to investigate how beta cell stress contributes to the breakdown of tolerance in autoimmune diabetes and with Dr. Bill Kwok to study activated T cells in subjects at risk of developing type 1 diabetes. Dr. James is currently co-chair of the JDRF biomarker working group and co-leads the Immunology of Diabetes Society T Cell Workshop. Under the auspices of these groups, he leads biomarker development and validation projects aimed at improved disease staging of subjects who are diagnosed with type 1 diabetes.
Dr. James participates in collaborative projects with Dr. Jane Buckner and colleagues at the University of Colorado aimed at characterizing T cell responses in patients with rheumatoid arthritis and investigating mechanisms that promote the breakdown of tolerance in at risk subjects. He is also involved in various  other collaborative research projects, applying tetramer technology to identify the chemical patterns recognized by T cells in desirable protective immune responses directed against viruses (such as influenza, tetanus, and chicken pox) and in undesirable destructive immune responses directed against therapeutic proteins (including insulin and Factor VIII) and self-proteins in diseases such as IBD and pemphigus vulgaris. The unifying theme of this work is that understanding the basics of immune recognition and the specifics of both immune protection and immune destruction will lead to better diagnostic tools and better therapies.