Faculty & Scientific Staff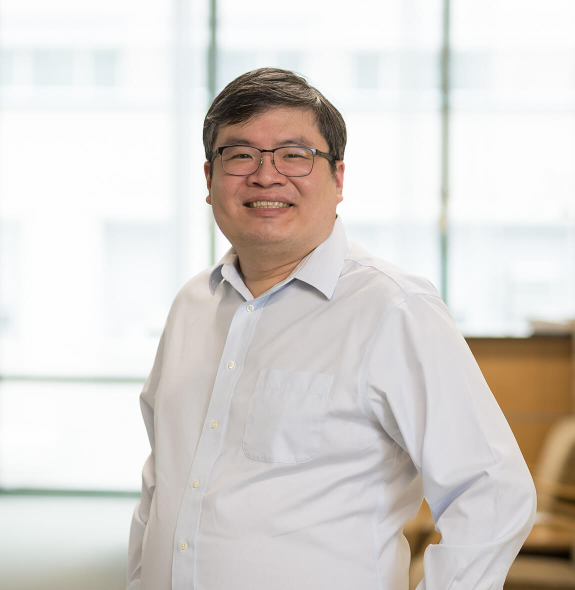 Bernard Khor, MD, PhD
Associate Member; Principal Investigator, Khor Lab; Associate Medical Director, Bloodworks Northwest; Affiliant Assistant Professor, University of Washington
Khor Lab
Background Information 
Dr. Khor received a Bachelor's of Science in Biology from Massachusetts Institute of Technology, followed by an MD/PhD in Immunology from Washington University in St. Louis, studying basic features of T cell receptor recombination. He then completed a residency in Clinical Pathology at Massachusetts General Hospital and a fellowship in Transfusion Medicine at Harvard Medical School. He did postdoctoral work at Massachusetts General Hospital identifying novel pathways that regulate Treg differentiation. He joined Benaroya Research Institute in 2017 and is currently an Assistant Member.
Area of Research 
Dr. Khor's research is focused on understanding the mechanisms of immune dysregulation in people with Down syndrome with the goal of identifying new pathways that are of broad importance. One area of particular focus is understanding how and why immune aging is advanced in people with Down syndrome.
The lab has developed new tools to dissect the cellular immune architecture, and is now applying these to study antigen-specific cells to learn in great detail about how immune responses are dysregulated in people with Down syndrome. We expect to uncover new drivers of aging, vaccine response, and autoimmunity relevant to people both with and without Down syndrome.
This work has helped develop the concept of building physiologically-based lenses to learn novel biology, which we are working to expand in scope. One candidate driver of immune dysregulation in people with Down syndrome is DYRK1A, which we showed regulates Th17/Treg differentiation. Work in the lab also seeks to dissect the underlying mechanisms and demonstrate clinical utility of DYRK1A inhibition.