Faculty & Scientific Staff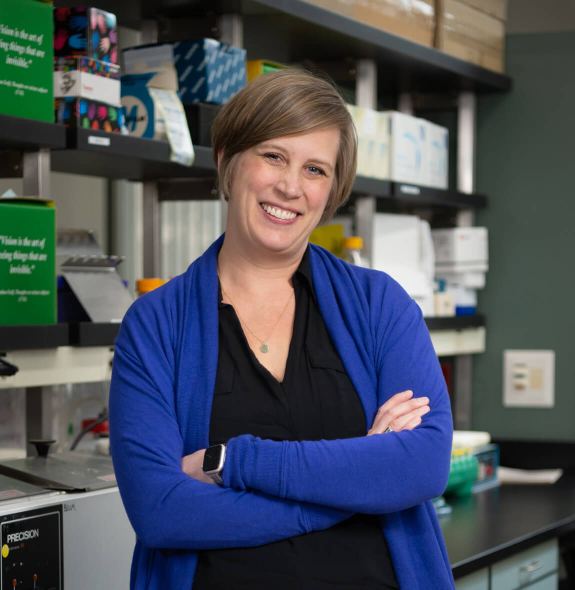 Cate Speake, PhD
Research Assistant Member; Principal Investigator; Scientific Director, Interventional Immunology
Speake Laboratory
Background Information
Cate Speake, PhD, is a Research Assistant Member and Scientific Director of the BRI Center for Interventional Immunology. From her initial work in infectious disease settings to her current work in diabetes and autoimmunity, Dr. Speake uses her expertise in analyzing large datasets to translate findings in the laboratory to help answer clinical questions.
She leads BRI's Experimental Medicine Unit, which conducts small clinical trials to investigate the mechanistic drivers of type 1 diabetes, and co-leads the BRI Biorepositories with Dr. Sandra Lord. With Dr. Jane Buckner, she directs the Sound Life Project, aiming to better understand the functional breadth of the healthy immune system. She also oversees BRI's Clinical Core Laboratory, which is responsible for sample processing and storage for the hundreds of thousands of samples currently stored in the BRI biorepository.
Dr. Speake is Chair of the Immunology Working Group for the NIDDK-funded Type 1 Diabetes in Acute Pancreatitis Consortium, and is a member of several committees in NIDDK's Type 1 Diabetes TrialNet network. She participates in the American Diabetes Association's Precision Medicine Review Committee, and is a member of the Editorial Board for Diabetes Care. She contributed to the International Society for Pediatric and Adolescent Diabetes Treatment Guidelines for T1D Committee, and recently joined other scientists and JDRF in an effort to develop consensus guidelines for glucose monitoring in the clinical setting for multiple autoantibody positive individuals. 
Area of Research
Dr. Speake's work focuses on the translation of immunological laboratory-based findings to early-stage and mechanistic clinical studies, with the goal of improving patient outcomes in immune diseases, especially type 1 diabetes (T1D). Her studies have included novel methods to identify biomarkers that predict type 1 diabetes disease progression both before and after clinical diagnosis, with a particular focus on rigor and reproducibility.