Faculty & Scientific Staff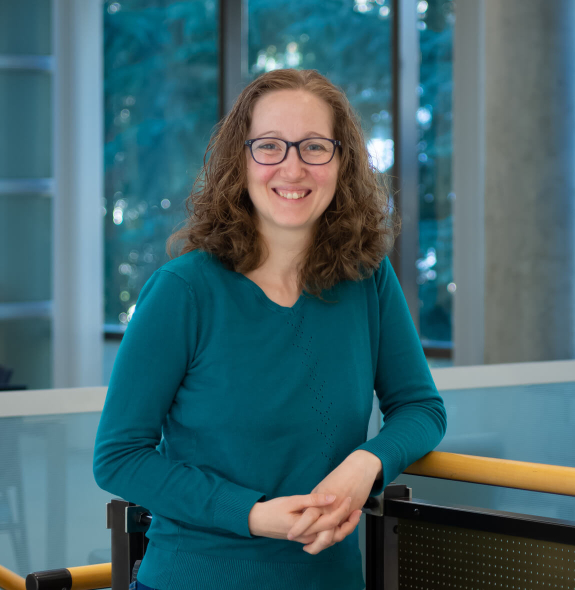 Caroline Stefani, PhD
Research Assistant Member; Principal Investigator, Stefani Lab; Imaging Core Manager, Cell & Tissue Analysis Core
Stefani Laboratory
Background Information
Dr. Caroline Stefani received her master's degree in cellular biology and immunology from the University of Nice Sophia-Antipolis in France, graduating first in her class. She then completed her PhD in Dr. Emmanuel Lemichez's lab at the Mediterranean Center of Molecular Medicine, where she studied the effect of bacterial toxins on the actin cytoskeleton. During her thesis, she was the recipient of the Alexandre Joel Award from the French National Institute of Cancer for her work on metastasis and the Thesis of the Year award by the University of Nice Sophia-Antipolis.
She moved to the United States in 2013, joining BRI in the Stuart and Lacy-Hulbert Lab for her post-doc. She used forward genetic screens to identify resistance genes to cellular damage induced by bacterial toxins. During her post-doc, she also pioneered the use of Virtual Reality as a 3D visualization tool for fluorescence images and helped developed multiple automated imaging analysis pipelines. She is currently a Research Assistant Member at BRI and Manager of the Imaging Core. She continues working in collaboration with the Lacy-Hulbert Lab.
Area of Research
Dr. Stefani's laboratory is focused on mechanisms of sensing and repair to cellular damage. During diseases or normal physiological changes, cell membranes can be compromised. Those damages need first to be sensed by the cells to be addressed. Sensing mechanisms are specific to the type of damage and their context and are not well understood yet. The cells need then to engage in a series of signaling reactions to decide if it needs to repair, die quietly, or die while alerting the rest of the immune system. This research will help us understand diseases like cancer, infection, and neurodegenerative disorders.
In conjunction with her research program, she also manages the microscopy resources in the shared Cell and Tissue Analysis Core (CATA) at BRI; this includes both scanning and spinning disk confocal microscopes, imaging plate readers for high content semi-automated imaging, and 'in incubator' microscopes for live cell imaging, along with conventional bright field and epifluorescence microscopes. She develops and establishes new methods for cell and tissue imaging and analysis while advising and assisting research groups across BRI on their imaging approaches and complex image analysis and quantification.