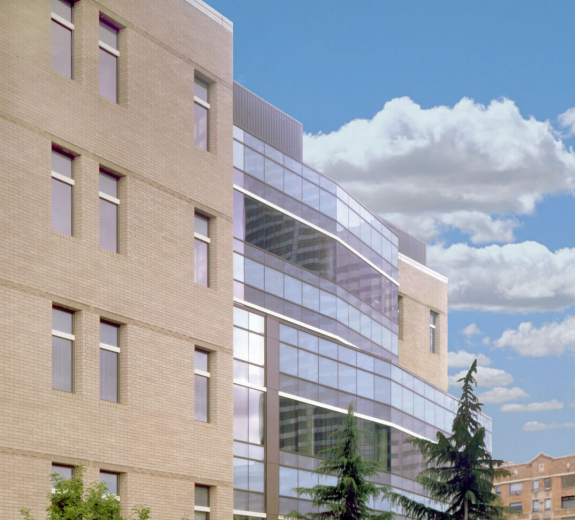 Margaret McCormick, PhD, Named BRI Chief Administrative Officer
Benaroya Research Institute at Virginia Mason (BRI) has named Dr. Margaret McCormick as chief administrative officer. In this role, she will ensure effective integration and efficient operations across the organization in support of BRI's mission and strategic goals. This includes direct oversight of several key operational functions, including Human Resources, Finance and Accounting, Facilities and Safety among others. Dr. McCormick is experienced in building teams, developing and executing growth strategies and actively managing and maximizing technology portfolios.
"We are pleased to welcome Dr. McCormick to BRI, an international leader in immunology research. With her institutional knowledge and experience in a diverse array of management roles, she is a valuable addition to our administrative team," says Homer Lane, Executive Director and Chief Financial Officer.
"I'm looking forward to leveraging my experience in support of BRI's mission to prevent, treat, and ultimately eliminate autoimmune and immune-mediated diseases." Dr. McCormick says. "I'm excited to pursue both of my aspirations here at BRI: support cutting-edge research and further a mission to improve the health of millions living with these devastating, chronic diseases."
Over the past two decades, Dr. McCormick's work has centered on launching, managing and investing in life science companies, frequently at the start-up level. Most recently, she served as CEO of Matrix Genetics, an industrial biotechnology company, spun out of Targeted Growth, Inc. Prior to that role, she held positions as chief operations officer at Targeted Growth, as a principal at Integra Ventures, and as Director of Business Development for the biomedical incubator and technology investment fund at Baylor College of Medicine.
Dr. McCormick received a PhD in biology from the Massachusetts Institute of Technology and a Bachelor's of Science from the University of Wisconsin – Madison.  Recently, she served as a trustee for the Pacific Northwest Research Institute and currently serves as Trustee with the Life Science Discovery Fund Authority and as treasurer on the Executive Committee for the Life Sciences Washington board.