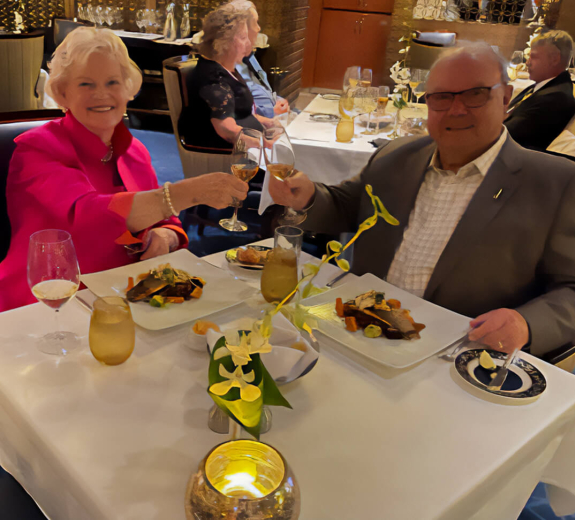 Honoring Family with an Endowment for T1D Research
When Nina and Georg Pedersen were writing charitable gifts into their will, they had two goals: finding meaningful ways to honor their family and recognizing the expert care they've received at Virginia Mason.
They decided that creating an endowment to support the Diabetes Research Program at Benaroya Research Institute would have the greatest impact. This would allow their gift to grow over time and distribute funds to type 1 diabetes (T1D) research year after year.
"Growing up in Denmark, I watched my father and grandfather live through exceptional hardships of leg amputations and early death because of T1D," Nina says. "Georg and I came to the United States when we were teenagers and we've seen the way medical research has advanced here, so giving to medicine was an easy choice."
Now, the Georg and Nina Pedersen Endowment will support researchers working to identify the causes of T1D and develop more effective treatments.
"Life is much better for people with diabetes than it used to be, but it's still hard. If researchers can better understand diabetes and how people respond to treatments, we can continue to improve lives," Nina says.
For the Pedersens, their gift represents their gratitude for the opportunity and promise that the United States offered them and many others.
"An endowment was the best way to feel like we were truly investing in research. We're proud to support BRI because we believe in their collaborative approach and know that advances for people with T1D and all diseases happen faster when people work together," Nina says.
Immuno-what? Hear the latest from BRI
Keep up to date on our latest research, new clinical trials and exciting publications.