Faculty & Scientific Staff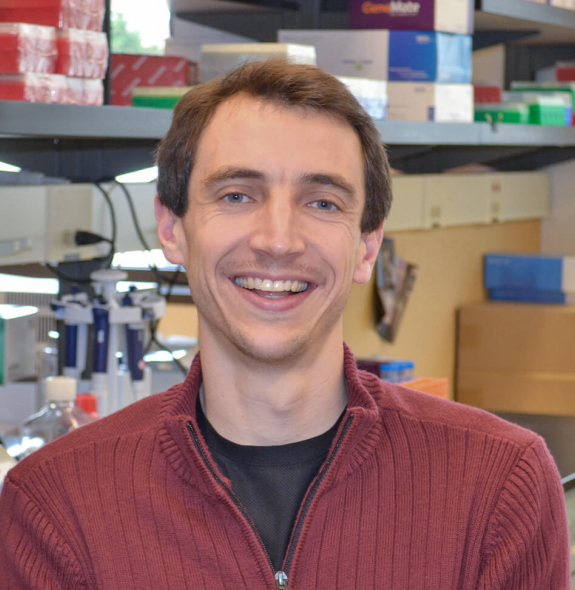 Matt Altman, MD, MPhil
Affiliate Investigator; Principal Investigator, Altman Lab
Altman Lab
Background Information
Dr. Altman received his Bachelor's degree in Mathematics from Stanford University, his Master's in Biochemistry from Cambridge University, and his Medical Degree from Harvard Medical School. He completed residency training in Internal Medicine at Brigham and Women's Hospital and his fellowship in Allergy and Immunology at the University of Washington. Dr. Altman is an Assistant Professor in the Department of Medicine at University of Washington and head of the Allergy section within the Division of Allergy and Infectious Diseases. He has had a joint appointment at Benaroya Research Institute in the Systems Immunology Division since 2015.
Area of Research
Genome transcriptional profiling and genome sequencing technologies are powerful approaches to identify novel biomarkers and mechanisms of immune mediated diseases. These technologies generate huge amounts of biological information and require sophisticated computational tools to understand molecular pathways of the immune system in health and disease. Dr. Altman's translational research interests focus on the use of whole genome transcriptional profiling and multi-omics approaches, and leverage big-data computational biology to understand the molecular mechanisms underpinning severe asthma and other immunologic diseases.
Much of his work focuses on molecular profiling of human respiratory samples collected during flares of disease, such as asthma exacerbations, respiratory infections, and allergic reactions. Furthermore, his work seeks to both develop and understand personalized approaches to the use of immune based therapeutics in these diseases. He collaborates with several large NIAID funded consortiums including the Inner City Asthma Consortium, the Immune Tolerance Network, the Immunophenotyping Assessment in a COVID-19 Cohort, and the Allergic Diseases Cooperative Research Centers.