Faculty & Scientific Staff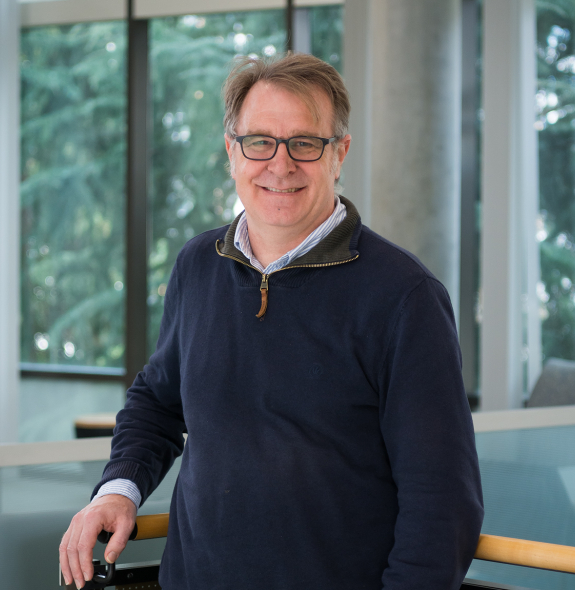 Adam Lacy-Hulbert, PhD
Director, Center for Systems Immunology; Associate Member; Principal Investigator, Lacy-Hulbert Lab
Lacy-Hulbert Lab
Background Information
Dr. Lacy-Hulbert received his BA in Natural Sciences (Biochemistry) and PhD in Biochemistry from the University of Cambridge. He trained as a postdoctoral fellow at University College London, and then moved to the University of Edinburgh, as a UK Research Council Fellow. Dr. Lacy-Hulbert spent 2003 to 2007 as a visiting scientist and then visiting professor at the Center for Cancer Research at Massachusetts Institute of Technology. In 2007, Dr. Lacy-Hulbert joined the Department of Pediatrics at Massachusetts General Hospital, as Assistant Professor at Harvard Medical School and Director of the Developmental Immunology Program. Dr. Lacy-Hulbert moved his laboratory to the Benaroya Research Institute in 2013.
Area Of Research
The overall research objectives of the Lacy-Hulbert Laboratory are to understand the mechanisms by which innate immune cells, such as macrophages and dendritic cells, regulate immunity and tolerance. The laboratory team uses a range of molecular and cell biology approaches, in isolated cells and whole organisms, to approach these important problems.
The group has a longstanding interest in how the recognition of dying cells promotes immune tolerance and tissue repair, and the role of a specific family of cell adhesion molecules, the alpha-v Integrins, in this process.  A major focus of the laboratory is how breakdown of these mechanisms can lead to inflammatory bowel disease (IBD) and autoimmunity.